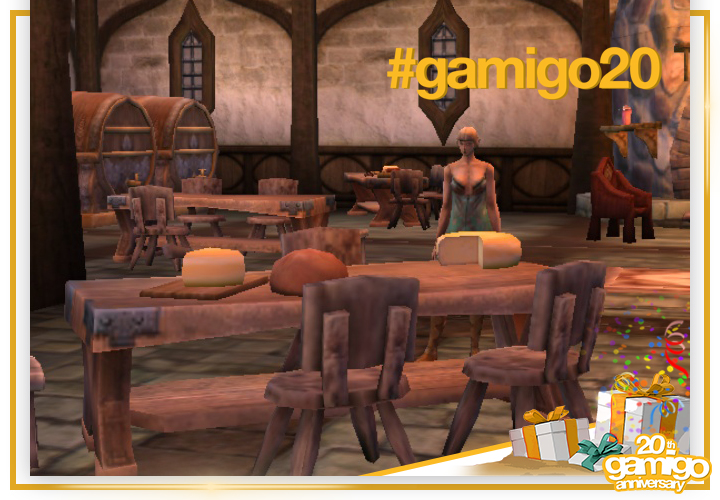 The danger is behind us, and now the place for our surprise birthday party has been tidied up …
Let's get down to business! It's dinner time!
What should we eat?
Here is our third recipe: The Perfect Birthday Dinner!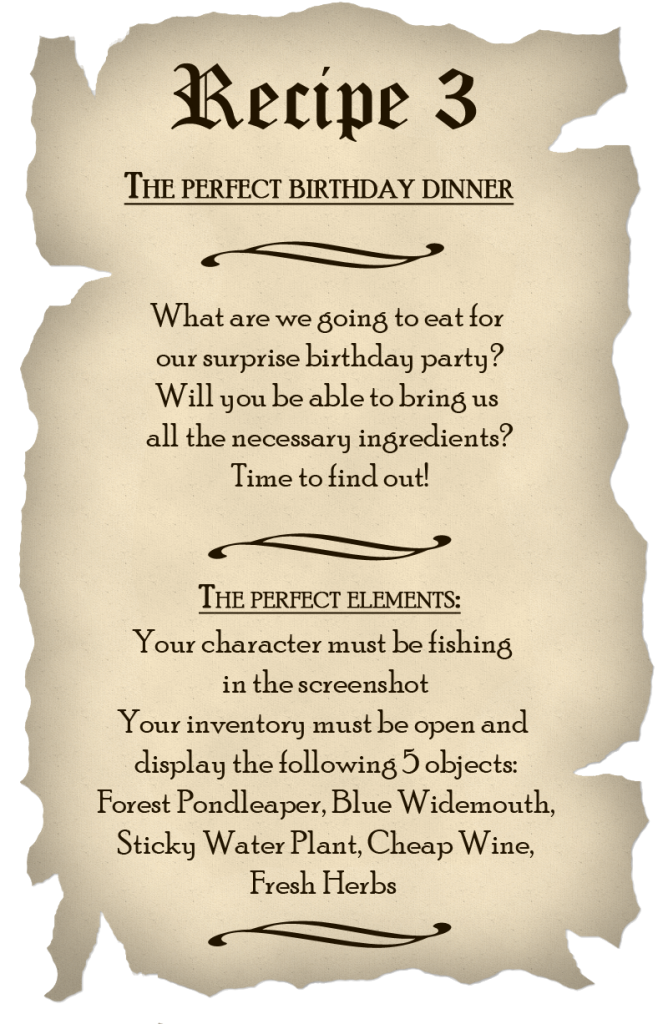 Take a screenshot of the ingredients for our dinner for our perfect surprise birthday party!
Reminder, your screenshot must contain the following elements for valid participation:
• All the elements of the recipe should be clearly visible in the screenshot.
• Your character and their name should be clearly visible on the screenshot.
Then add your screenshot along with your character name and server in response to this thread to be entered!
You can find all the rules of the event >>> HERE <<<.
You have until October 21, 2020 at 11:00 a.m. PST / 8:00 p.m. CEST to participate!
Good luck everyone!
Sincerely,
The Rift Team!