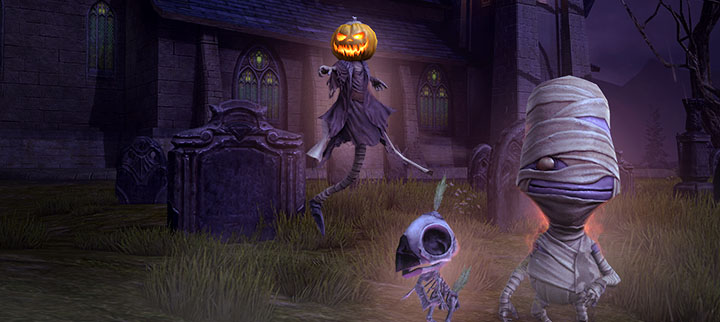 Greetings Telarans! Spooky season is coming to an end, and we are looking forward to everything this November has to offer!
Discover Items you may have missed this Autumn Harvest such as the Pumpkin Plate Package and the Demon Costume Bundle
Enjoy these Autumn treasures at 25% off:
🎃 Pet Skin: Spooky
🎃 Tut-Tut
🎃 Addy
🎃 100 Random Autumn Harvest Potions
🎃 Minion Card: Taskmaster Atrophinius
🎃 Paw Print Portrait Badge
🎃 Noxious Levitation
🎃 Ghom the Ancient Dynasty Drake
🎃 Necro Budgie
🎃 Key to Dimension: Xarth Mire
🎃 Key to Dimension: Iron Tomb
🎃 Skull Knight Costume Bundle
🎃 Demon Costume Bundle
🎃 Pumpkin Plate Package
🎃 Wrapped Cape of the Infernal Scream
🎃 Infernal Tail
🎃 Infernalist's Vade Mecum
🎃 Lexicon of Bone
Start: November 3 – 5:30 AM PDT and 12:30 PM UTC
End: November 8 – 5:30 AM PST and 12:30 PM UTC
We'll see you on the battlefield!