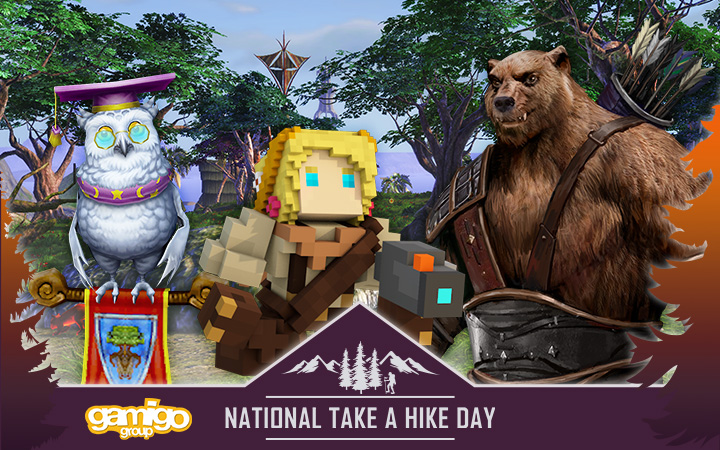 Hello Telarans!
It's National Take a Hike Day and we're celebrating in style!
Strap on your most comfortable hiking boots, fill up your water bottles and put on your exploring hat because we're challenging you to take more than just a leisurely stroll across Telara!
Starting today until November 23, 2022 at 11:59 PM CET, 10:59 PM UTC, take a hike across Telara, capture the local landscapes and share them with everyone for a chance to win 3x Infinity Walker Supply Crate!
The winner will be announced on November 28, 2022 on Discord & on our News here.
Experience the magic of exploration without disturbing the ecosystem!
How to enter?
1) Hike to 4 different maps in RIFT, take a screenshot with your character clearly visible.
2) Add the name of the maps in the description
3) Submit all 4 screenshots in the
Discord
.
4) Don't forget to include your character name, shard name, and language and you're all set!
Prize(s) will be raffled to everyone who submitted at least 4 screenshots and are fully eligible with all conditions (see above)!
We will raffle 30x Go(a)lden Tickets for the
Go(a)lden Day Event
!
Please read our Terms of Participation
here
.
It's time to go and take a hike Telarans, see you around!