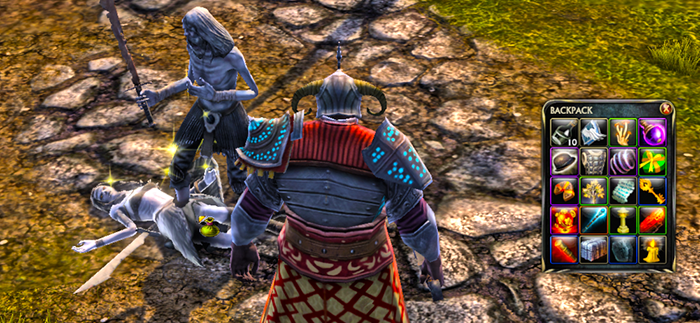 Our hero is out slaying evil monsters and taking back lands which have become taken over.
He bends over to pick up some shiny boots which the monster has dropped, but sadly he has nowhere to keep them.
All his bags are full of treasures and bobbles of his travels and gear from his kills, whatever shall he do?
Lucky for him we have a bag sale going on to assist him with this very issue!
Don't be like our hero and wait, grab yourself some extra bag space today!
The following bags are 25% off normal prices:
Huntsman Bag
Hex Imbued Satchel
Amended Bag of the Tide
Empyrean Knapsack
Bag of Innumerable Pockets
Don't hesitate, this offer won't last long!
Start: October 14, 2021 at 16h30 CEST / 14:30 UTC / 9:30am CDT / 7:30am PDT
End: October 21, 2021 at 16h30 CEST / 14:30 UTC / 9:30am CDT / 7:30am PDT
That's not all however, to assist our heroes on their quests for good,
we will also have the following boosts during this timeframe:
+50% Player XP
+50% Dungeon Currency