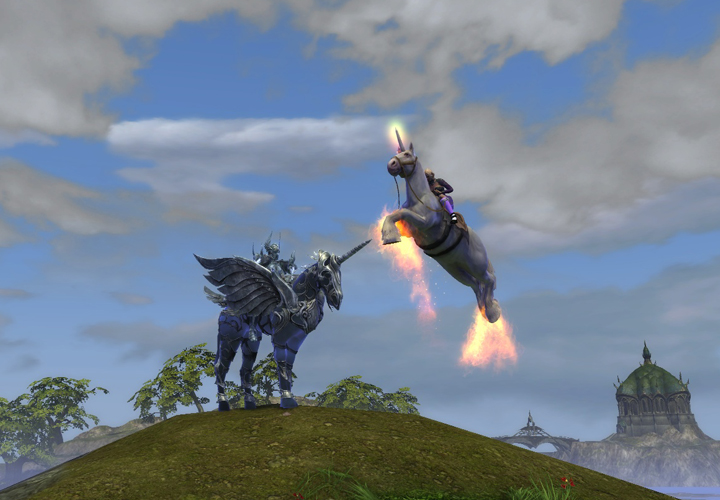 A whole spectrum of fantastic fun visits Telara again as Unicornalia returns to RIFT. With Credits or Chaos Motes, increase your unicorn collection with magnificent mounts and plenty of pets.
Explore Telara while completing the Hooves and Horns Event and pick up 4 Daily Quests to collect Chaos Motes.
You can find the corresponding NPCs in:
• Meridian ( /setwaypoint 6122 5231 )
• Sanctum ( /setwaypoint 7380 3078 )
• Tempest Bay ( /setwaypoint 12943 11579 )
You can obtain wonderfully beautiful unicorns such as the Cotton Candy Unicorn, the Grape Gum Drop Unicorn, the Blue Raspberry Unicorn and so many more!
This CTA event starts on Friday, September 30th, at 0:01 AM server time and ends on October 3rd, at 11:59 PM server time.
Log in to get started, go on this journey and grab those unicorns by their hooves, Ascended!