In a shocking turn of events, we've got deals for you.
Are you tired of bewildered raptors not following your orders? For only 14,99€ we got you covered with this completely new loyal Mech Raptor, available for the very first time!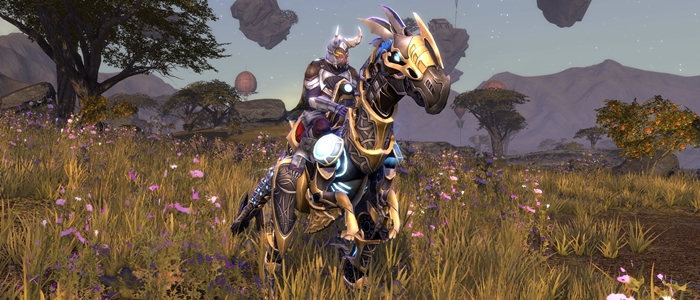 We now also offer the Planar Pounder Supply Crate for only 450 – everything the miner's heart desires! Ride and mine fancy at the same time! How cool is that?!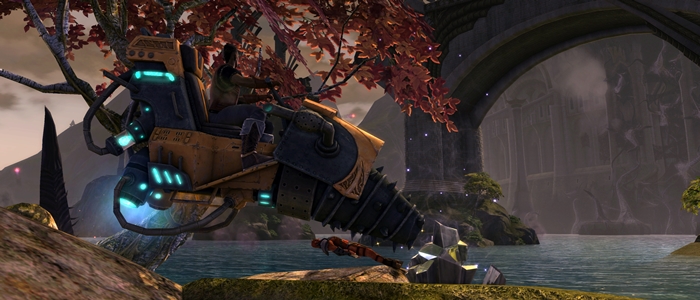 Show off Telaras great engineering progress with this cool Golden Arclight Rider, only available in 24 karat gold for only 2400 Credits!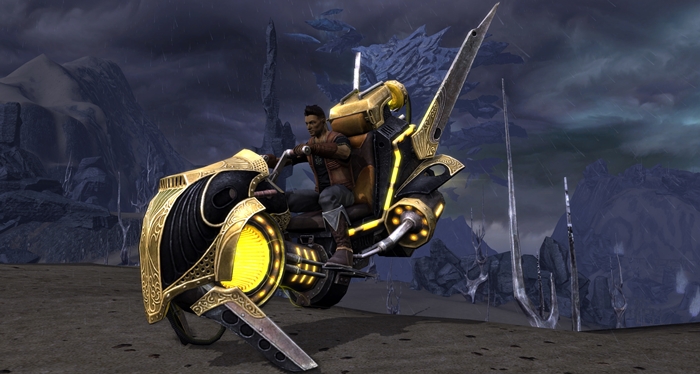 The Mystery Box: Vostigar Curiosities offers you the chance to obtain the Key to Dimension: The Magician's Tower for 400 Credits. Don't miss this opportunity to build yourself a fancy operation base for your magical adventures!
Push your adventure experience with the Transcendent Trove of Boosts, containing several vials to increase Prestige, Favor, Notoriety and much more gained from all sources! Now available for 2500 Credits.
In case you still haven't had the opportunity to gain our fluffy friend the Infernal Carousel Ram, it's Pack for 29,99€ is still attainable!
Additionally, the following items are on offer:
Eternal Armor Bundle: 3̶0̶0̶0̶ 2400 Credits (20% off)!
Walk around in scary style, scare friends and foes alike!
Exceptional Crafting Skill Boost: 1̶2̶0̶0̶ 1020 Credits (15% off)!
Become the master of all professions far and wide! A jack of all trades but master of all!
Ride in style and be a professional while doing it!