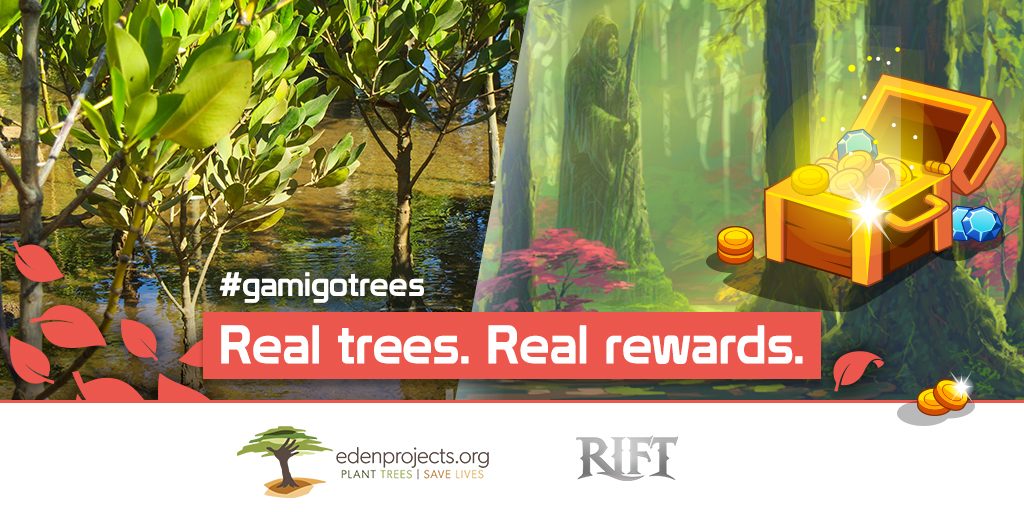 Dear Players,
We are thrilled at the amount of support #gamigotrees and the Eden Reforestation Project have gotten from you all. It is awesome to see so many wanting to make a difference in the world we all live in together!
We have great news, we are extending this charity event until 8:59 CEST (6:59 UTC/ 2:59am EST) May 11, 2020! Everyone has done so well that we would like to see if we can reach a final goal of 100,000 trees if we extend it just one more week! Think we can do it?
There's more news still!
In addition to your pack purchased items, if you can match or exceed the third person on the Leader Board as of May 4, 2020 (40 Trees), until the charitiy event is over, you will get:
2x Dark Levitation Supply Crate
WOW! Hurry and top up those packs, get things you want plus some extra AND help the environment. It's literally a win/win/win for everyone!
Thank you all for caring,
Your Rift Team
Note: There is no determined date yet as to when the extra items will be sent to your account. We will inform you here in this thread, as soon as all items have been sent out.