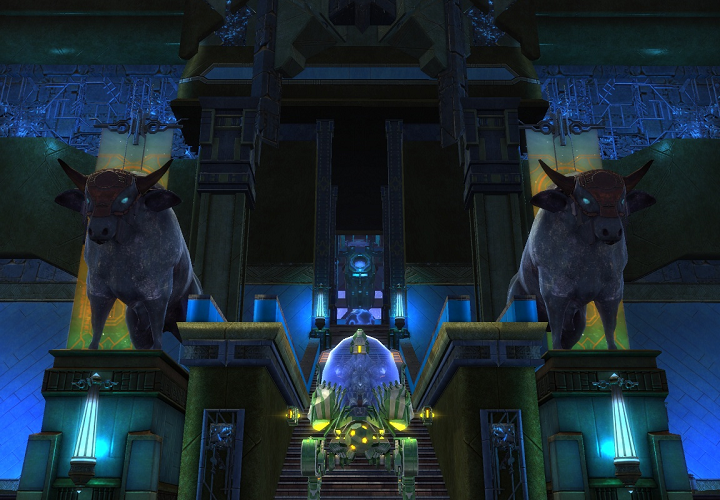 The mechs are back to celebrate the 10th anniversary and the Carnival of the Ascended with us!
The excitement and electricity is in the air until April 4! Test your strength against the mechs and earn amazing items!
The following two mounts will be available in the Store:
• Faewood Infinity Walker
• Red & Silver Empyreal Walker
Collect enough Chaos Motes for special Walkers – this event runs from April 2 (starting at 12am server time) to April 4 (ending at 11:59pm server time), 2021. As with other World Events, there will be a quest starter in each home city. You'll be asked to run an Expert Dungeon with LFG, participate in Warfronts, complete the Mech Zone Event, and collect drops from special Mech Invasions and Footholds!
• Empyreal Walker
• Black Empyreal Walker
• Golden Empyreal Walker
• Infinity Walker
In addition to the clanking wonders, you can earn:
• Mech Companion Pets
• Minion cards
• Dimension items
Please hurry and stay safe, Ascended! Telara needs your help to fight back against the mechs!