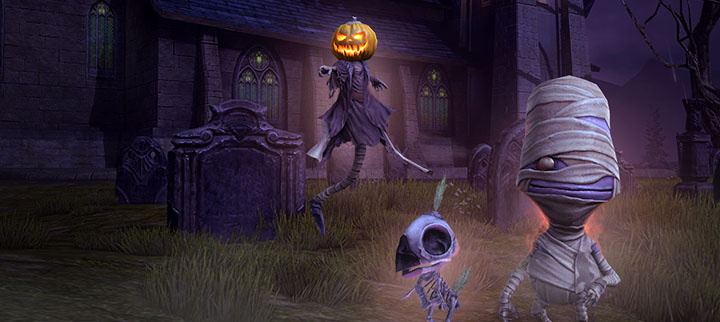 Temperatures are falling and so are the leaves, that must mean it is time once again for Autumn Harvest!
It's time to change your wardrobe into something scary to make ready for Halloween…jack-o-lanterns and skulls all around please!
Complete weekly and daily quests and earn event currency to buy a ton of spooky mounts, eerie pets, accessories, devilish costumes and much more!
Do your quests, and toss in some rifts, to obtain your event currency…then shop til you drop.
Don't forget to check your cheevos and send out your minions too! You can even do rifts to earn some event currency!
• The quest givers for the Autumn Harvest quests can be found in Meridian for Defiants and Sanctum for Guardians.
Check out Caduto's amazing website for more information on this event!
https://www.cadrift.net/events/autumn-harvest/
The event will start on Thursday, the 21st of October and last until the 18th of November! The event store will remain open until 25th of November!
Suit up in your best costumes and get to hunting! What are you waiting for?
Stay safe!