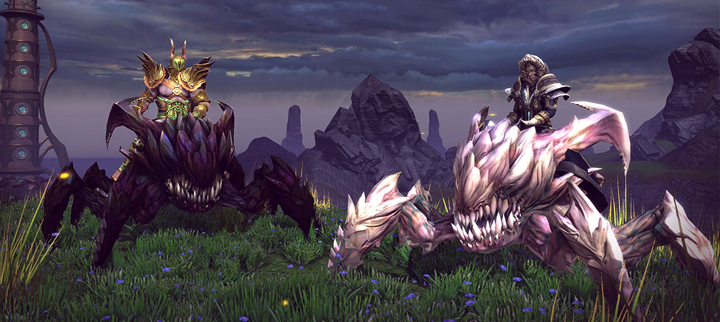 Hellbugs have once again invaded Telara! Get in there and save the world!
These icky invaders have come from a land far far away. Their goal is to try and make Telara their new home. Don't let them succeed!
Call-to-Action Event
From Friday, January 17, 2020 beginning at midnight server time until Sunday, January 19, 2020 at midnight server time, Hellbugs from Defiance 2050 will invade RIFT! During this limited-time event, Hellbug Rifts will spawn more frequently throughout Telara.
Participating in this Call to Action event can net you some unique prizes. Completing these Hellbug Rifts have a chance to award you:
Minor XP or Token Boosts (15%)
Bonus Currency
Special Dimension Items
Minions
Wardrobe Skin Items & Bundles
Special Mounts
Note that zone events use personal loot Individual Reward Charges. Players get two free rolls per zone per day, after that, they are charged.
Save Telara now, Ascended!