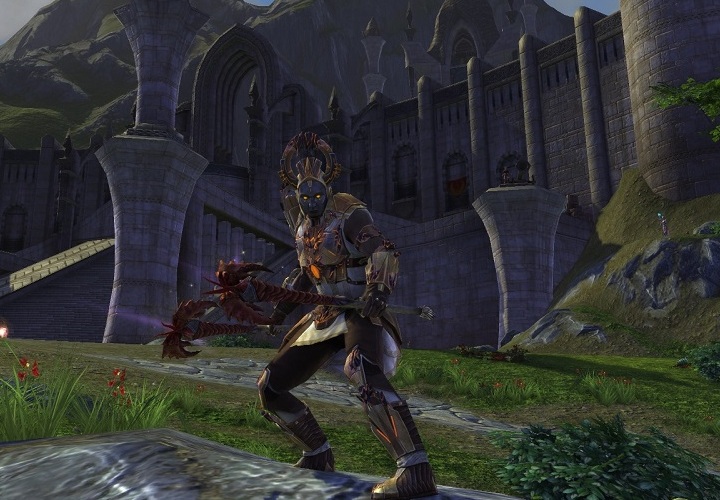 Extend your collections with these incredible Planar Weapon Skin deals!
Beginning July 14, 5:30 AM PDT/12:30 PM UTC and lasting until July 19, 5:30 AM PDT/12:30 PM UTC, you will have the opportunity to purchase the following Planar Weapon Skins with an incredible 50% discount:
• Ascended's Eternal Axe • Forgotten Axe of the Verdain
• Darkshell Punisher • Skull of the Dragon Mistress
• Totem of Tzzik'Clik • Ascended's Eternal Mace
• Imbued Diviner's Telluric Mace • Eternal Despoiler's Greatblade
• Ascended's Eternal Boltslinger • Destroyer's Charged Shortbow
• Typhoon's Charged Glaive • Kraken's Spine
• Leviathan Blade • Totem of Overgrowth
• Arcanist's Blazing Totem • Orb of Forbidden Secrets
• Shield of the Evergrowing Stalagmite • Piezoelectric Bulwark
• Carapace of a Planecrawler • Ascended's Large Shield
• Bastion of Reason • Tidelord's Defender
• Ancient Stormbound Longsword • Blade of Living Lightning
• Coldwind Spellblade • Eternal Despoiler's Blade
• Blade of Twisted Minds • Wave of Madness
• Brumal Greataxe • Praetor's Telluric Battleaxe
• Tidal Wrath
Don't miss out on this & be prepared for your next battle!
Best wishes,
Your Rift team!